Aviation Entrepreneurship: The Path To Success As Defined By John & Martha King
December 28, 2022 at 22:06
Utah based Aviation Business Consultants (ABCI), is pleased to announce that John and Martha King, two prominent names in aviation entrepreneurship, will be coming to discuss their new book 'LIFT' with John and Paula Williams on the 27th of January. John and Paula were quoted saying, "We are thrilled to have the opportunity to meet John and Martha. We have been big fans for decades, as has everyone else in this industry. We're also happy to introduce them, at least virtually, to our clients — who are also fabulous entrepreneurs in the aviation industry."

It is easier today for anyone to start a business and pursue a passion, using it to improve their life as well as the lives of other people. ABCI says that John and Martha King will go over how they started their own business and how it allowed them to pursue their passion for flying by teaching pilots. The two have taught more people to fly than anyone else in the industry and are considered celebrities in the aviation world. Through their courses, millions of people around the world have become pilots.
John and Martha, as founders of a worldwide business, have had the opportunity to meet dozens of fellow entrepreneurs, including several billionaires, and they have come to appreciate entrepreneurs as problem solvers with the ability to improve the lives of people around them. They believe that a good business benefits both the business owner and society as a whole. John and Martha King are more than happy to share some of the secrets behind one of the most successful aviation businesses in the world, and they hope the knowledge they impart will help people build such mutually beneficial businesses.

ABCI is one of the top marketing companies in the aviation industry and is trusted by countless people in the field to produce effective marketing campaigns that are guaranteed to show results. Their services cover everything from strategy and planning, branding and web sales to copywriting, direct mail and more. They are willing and able to provide any of their services on-site. Their services differ from other types of marketing in that they use highly specialized vocabulary that is unique to the aviation industry culture, work with more complex transactions and deal with longer sales cycles.

The company says, "Aviation marketing has some elements in common with marketing in other industries. We have a target market that can coincide with the luxury market, and the markets for high-end products and services. Aviation attracts people who love science, machinery, power and flight. Since the Wright Brothers began courting public opinion and support for their Wright Flyer in 1904, aviation marketing has been the effort to get people involved with flight. A lot has changed since Wilbur and Orville Wright. However, many people who are involved with aviation are steeped in these traditions and have spent months or years in specialized training."

The products and services in aviation are incredibly specific and it takes a marketing specialist with equally specific knowledge to advertise said products and services. The market grows more and more complex every day, which is why it is important for buyers in the industry to make the best choices regarding marketing. ABCI has proven to be one of the most reliable aviation marketing services, as can be seen from some of the reviews the company has received.

One review of the company says, "Having ABCI as our Marketing partner has proven to be the single most powerful strategic partnership that AeroStar Training Services could have entered into. Paula's marketing skills and strategies have yielded tremendous returns for the AeroStar brand in the A320 and B-737 NG type rating training market. I would highly recommend Paula Williams and ABCI to take your aviation company to a higher flight level!"

For more information on how ABCI can help aviation startups grow into major players in the industry, get in touch with ABCI. Their services are considered one of the best aviation marketing consultancy firms in the field and anyone can be sure that working with ABCI will produce results.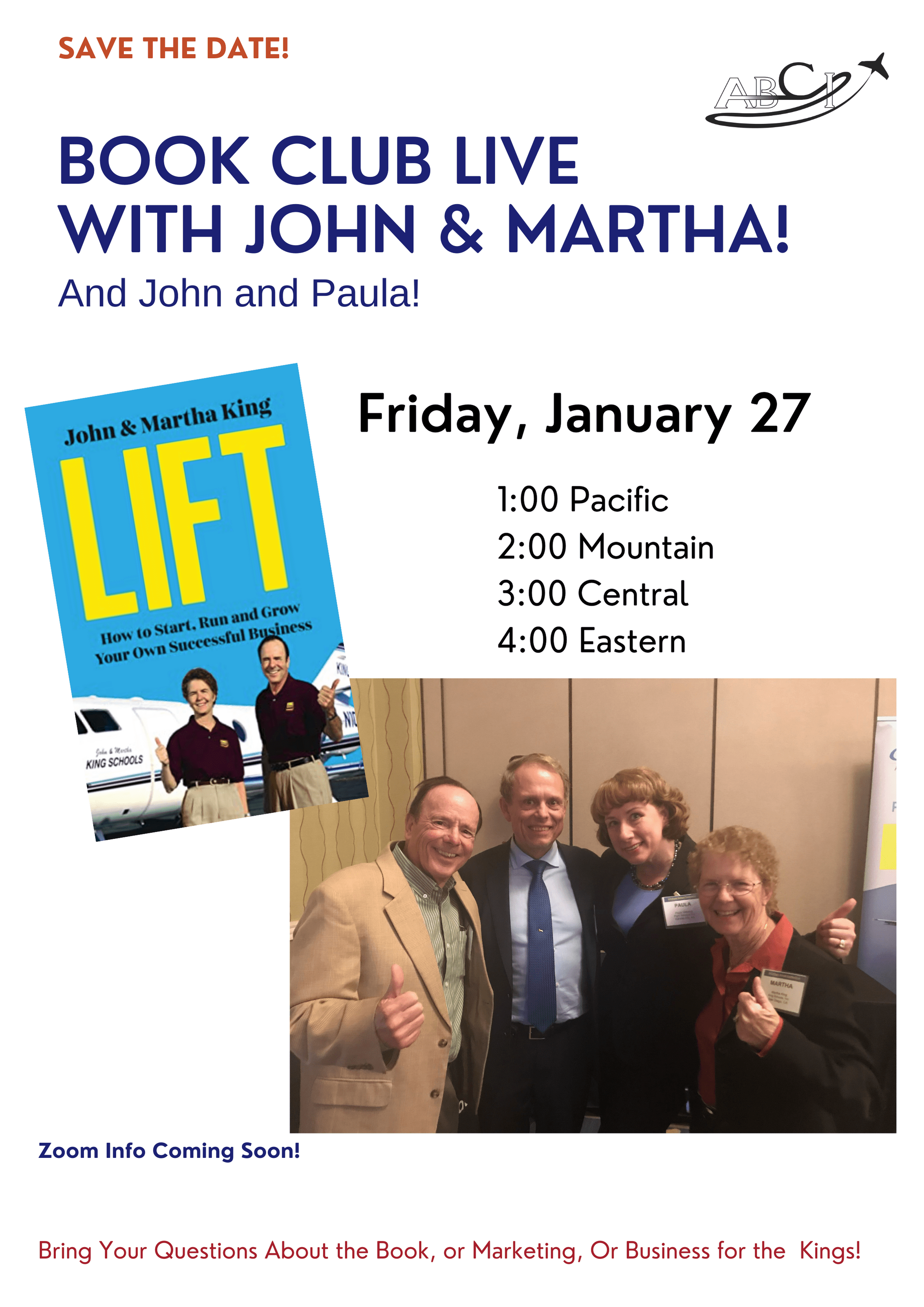 ###
For more information about ABCI, contact the company here:

ABCI
Paula Williams
702-987-1679
paula@aviationbusinessconsultants.com
1288 East 850 North