Dumpster Rental Service Available In Asheville, North Carolina with American Dumpster of Asheville
October 11, 2022 at 15:58
NC-based American Dumpster of Asheville is pleased to inform every customer in the region that all their dumpster rental needs can now be handled by one provider. The company is committed to delivering superior customer service at every stage of the process, from inquiries on rentals to on-time deliveries, and every detail in between. As a result, a customer can rest assured that all their needs will be taken care of once they choose to work with this accomplished team of waste disposal experts. Those interested in learning more are encouraged to visit the company website to book a dumpster rental service in Asheville, NC.
"A dumpster rental company should be one thing above all," states a representative from American Dumpster of Asheville, "and that is dependable. When you work with a team that knows what they are doing, you can expect a timely service that respects you, your time, and your investment. We understand that the dumpster is likely to be a footnote in your project, but that does not mean it is not important. A delay or other kind of mistake can be costly for our customers, and we are always aware of this. As such, we make it our mission to preemptively resolve any potential issues before they have a chance to derail your dumpster delivery, pick-up, or even replacements.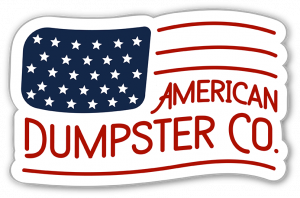 American Dumpster of Asheville is family-owned and operated and knows what its community is looking for, which is simplicity and convenience. To ensure that customers get exactly what they need, the company offers an all-inclusive dumpster rental option, a 20-yard dumpster, that can contain virtually any item a customer may wish to dispose of. Each dumpster is also built to be incredibly durable and withstand the elements over long periods. Additionally, they are inspected before and after each project to ensure that they have not suffered any defects and are ready to be deployed in top condition. When a customer orders a dumpster from American Dumpster of Asheville, they will always get a top-rated bin that will help them get the job done right the first time.
The standard rental period for a dumpster is seven days, but the company assures customers that this can be extended if necessary for a small fee. Similarly, each dumpster rental comes with a weight allotment of two tons, and this can also be increased for a minimal fee. The company recommends that customers speak to their reservation team prior to placing an order if they have any concerns or require help estimating how much weight they will need. Should they exceed the expected amount, however, this can swiftly be addressed after the fact as well. American Dumpster of Asheville says the project in question should always come first, and customers should focus on completing it. Should any other issues arise, the company will be pleased to provide assistance.
Company founders Blake and Sierra Johnson originally moved from Charlotte to find somewhere to put down roots and take an active role in their community. According to the duo, they found their home and calling in the country town of Crouse, NC, and they now work alongside their team to deliver the rental experience their community deserves. As the company expanded, they came to provide affordable service to Asheville and other parts of Buncombe County, with roll-off dumpsters being delivered to Denver, Lincolnton, Iron Station, Maiden, Gastonia, Mount Holly, Stanley, Kings Mountain, Shelby, Belmont and more.
"At American Dumpster of Asheville," says the company representative, "your projects are our priority. Whether you are a homeowner who needs to deal with the rubbish generated by an attic, yard or basement cleanout or a contractor looking for a fast and efficient way to offload their construction waste, American Dumpster of Asheville can see to your needs. A rental can be ordered quickly and conveniently online via our website's scheduling system. Alternatively, you can call our office directly, and this is advised if you have any further questions regarding your rental."
The company's website also offers further details regarding its service area, availability, and more. Customers may also find more information on the company's official Google Maps listing.
###
For more information about American Dumpster of Asheville, contact the company here:

American Dumpster of Asheville
Blake Johnson
(828) 553-3785
blake@americandumpsterco.com
Hendersonville, NC 28791