Electronic Merchant Systems Provides Ice Cream Shop Payment Processing Solutions
August 15, 2022 at 15:35
Cleveland, Ohio -
Electronic Merchant Systems (EMS), a company based in Cleveland, OH, is pleased to announce that they can provide ice cream shop payment processing that allow streamlined credit card payment processing. Ice cream shops are very much in demand during the summer as the heat motivates people to look for various ways of keeping their cool. The problem is that long lines are likely to discourage some people and prevent ice cream shops from attaining their full potential. The best way to avoid long lines is to speed up the payment process by accept different kinds of payment methods.
A spokesperson for EMS says, "At EMS, we work closely with businesses like your ice cream shop to ensure long-term payment solutions that promote success and customer retention. We make this possible through our exceptional credit card processing products and services. EMS has you covered from the top POS systems and mobile payment processing solutions to customized gift cards. With over 1,000 Google Customer Reviews, it's clear that we have successfully helped many businesses grow."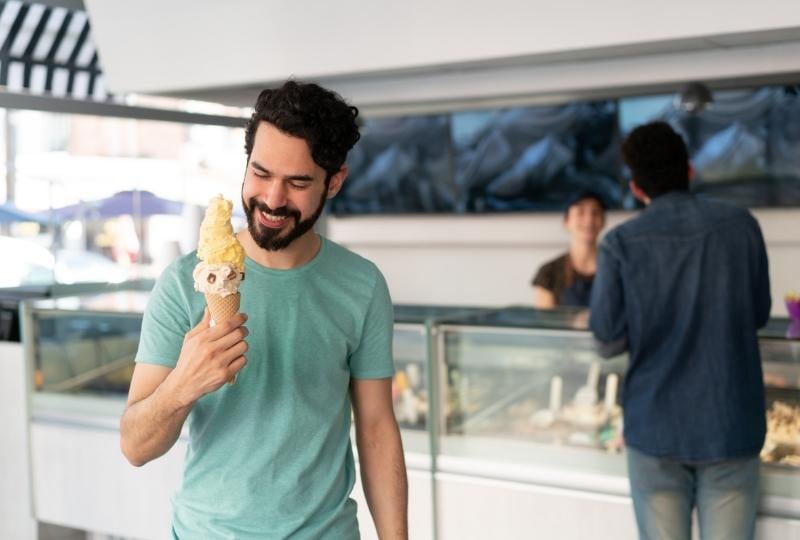 One of the solutions they can offer is the MaxxPay point of sale (POS) system. This is available in three varieties: MaxxPay Premier, MaxxPay Pro, and MaxxPay Mini. The MaxxPay Premier offers a robust cloud-based solution that is available at a fraction of the cost of other systems. Its Android OS can be paired with modern hardware to take the ice cream business to the next level. It has a 15.6" LED touch screen, which doubles as an electronic signature terminal when flipped; 3" high speed printer; 2 x 16 character display; built-in five-bill, six-coin cash drawer; integrated card reader for swiping various cards and mobile wallets; and 1D and 2D bar code scanner. It also has features for inventory management, pricing discounts, customer payment options, and tax reporting.
Meanwhile, the MaxxPay Pro offers a more compact package but with top performance. It is also cloud-based and has an Android OS. It has an 8" touch screen, a 4.3" color touch screen display, a 3" high speed printer, an integrated card reader, a standalone four-bill, four-coin cash drawer; and integrated camera for 1D or 2D bar code scanning. It also has the same features as the MaxxPay Premier.
And the MaxxPay Mini is an all-in-one payment solution that offers the advantage of having a small footprint, making it suitable for a small store. It is designed to take up only a little counter space, while still providing all of the vital POS features required. It is a great fit for coffee shops, contractors, retail stores, food trucks, delivery drivers, and many more.
And when an ice cream shop is called upon to serve at certain events, EMS has mobile payment solutions. With the EMSmobile app, the ice cream personnel at the event can utilise their smartphone or tablet as a complete POS system via Virtual Terminal technology. Since many people would like to pay with a debit card or credit card, this will increase the number of potential customers for the ice cream shop. EMSmobile provides various benefits, such as: mobile payment acceptance; secure vault; business management tools; email invoicing; and add-on features.
Initiated in 1988, Electronic Merchant Systems is a national payment processor and merchant services company with over 30 years of experience in the payment industry. They offer assistance to local businesses in increasing their sales by giving them the capacity to accept card payments, including major debit cards, stored-value cards, all credit cards, electronic check services, and electronic bank transfers. They can provide assistance to tens of thousands of retail, Internet, and start-up businesses all over the country. About 95 percent of EMS customers have already taken advantage of the large savings from a rate review. EMS has 11 regional sales offices in different places in the US, and more than 100 cities have an EMS presence.
People who would like to know more about the ice cream parlor payment solutions can visit the EMS website, or contact them through the telephone or via email.
###
For more information about Electronic Merchant Systems, contact the company here:

Electronic Merchant Systems
(800) 726-2117
info@emscorporate.com
250 W Huron Rd #400
Cleveland, OH 44113