Insurance Covered CPAP Explains: How to Clean Your CPAP Machine
November 15, 2022 at 16:35
Insurance Covered CPAP, a MedSource LLC company, has recently released a blog post titled, "How to Clean Your CPAP Machine." The article offers instructions on how to clean a continuous positive airway pressure (CPAP) machine. A CPAP machine allows people with sleep apnea to have a better night's sleep, which results into better health. In a previous blog post, they have explained that not having enough sleep can result into serious health issues, such as diabetes, obesity, heart disease, and heart attacks. However, it is also important to note that cleaning the CPAP machine is just as essential as using it. Germs can accumulate in the mask and in the machine if not cleaned regularly. CPAP specialists suggest cleaning the machine every week because cleaning will not just help keep the patient healthy but it can also prolong the lifespan of the machine.
Cleaning the CPAP machine will require a number of supplies. These include: mild soap; warm water; white vinegar for a humidifier tank; towel; and sink or bucket big enough for the hose or tubing.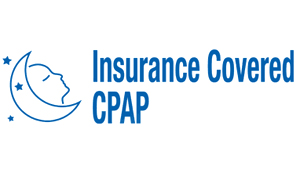 Cleaning the CPAP machine will take a number of steps. First, the machine has to be unplugged from the power source. If it is provided with an integrated battery, it is advisable to check the manufacturer's guide for instructions. Second, the air hose and tubing have to be disconnected from the machine. If a humidifier is used, the water tank has to be removed and set aside. Third, the CPAP mask has to be separated into headgear, frame, and cushion. Fourth, the tubing has to be cleaned using warm and soapy water. It is important to be extra careful with hoses that have electrical parts, consulting the manufacturer's guide whenever possible. Fifth, each part of the mask has to be cleaned with mild soap. Sixth, the humidifier tank has to be disinfected with equal parts of water and white vinegar. While cleaning the other parts of the CPAP machine, the user can simply let the tank soak in the mentioned liquid combination. Seventh, all of the parts will have be rinsed and then air dried. And finally, once everything has been ensured to be completely dry, the user has to reassemble the mask and the CPAP machine.
For those who have sleep apnea and want to have a CPAP machine, Insurance Covered CPAP can help. A representative for Insurance Covered CPAP says, "You can find out if your insurance covers a CPAP machine and supplies. Simply fill out our Qualify Through Insurance form. We will be contacting your insurance provider and submit all of the necessary paperwork on your behalf. Once your insurance company approves it, we will ship your CPAP machine, mask, and supplies directly to your home address."
A CPAP machine is used to counteract sleep apnea, which is that condition where a person has an interrupted sleep because there is an obstruction in their airway for a brief moment because of their relaxed throat muscles. The affected person usually wakes up for a brief moment so that the throat muscles tighten, which then clears the obstruction. The problem is that this cycle keeps repeating, which means the person suffers from insufficient sleep, which can result into health problems. The CPAP machine pumps a continuous stream of filtered air into the mask, thus preventing the throat muscles from collapsing.
MedSource LLC, the parent company of Insurance Covered CPAP, was created to help patients have access to high quality medical products and services to allow them to have better outcomes and boost the quality of their life. They are achieving their primary goal by providing the best possible support and service, various kinds of expertise, and the best possible health care for patients. Specifically, they are making it easier and simpler for patients to obtain the home medical products and services that they require through the help of insurance.
Those who would like to learn more about the services offered by Insurance Covered CPAP can visit their website at insurancecoveredcpap.com or contact them on the telephone.
###
For more information about Insurance Covered CPAP, contact the company here:

Insurance Covered CPAP
888-510-5100
3002 Gill Street
Bloomington, IL 61704