Life Energy Solutions Releases New Quantum Scalar Box Design
September 01, 2022 at 15:50
Life Energy Solutions, a designer and distributor of EMF protection devices, is pleased to announce that they have a variety of products available on their website such as products for cell phone radiation protection, zone protection and balancing. They can even ship worldwide. The company was founded by husband and wife team David and Margie Slinger after they discovered a collection of human skeletons while digging the foundation for their new home. After learning that their property had previously been a burial ground for slaves, they sought a way to clear the dark, disturbed energy that haunted the land.
The couple researched the work of 1940's scientist Wilhelm Reich, who described a life energy he called "orgone" and a way of moving this life energy to help heal people with advanced illnesses. After his untimely death, Reich's work was moved forward by a number of people who have been designing more efficient methods for moving orgone and for ensuring that the orgone they move is positive, life affirming energy, rather than potentially damaging disturbed orgone. They say that disturbed energy can be created by electrical machinery and other things in one's day to day life such as cell phones and other electronic devices. Life Energy Solutions, say that the addition of crystals and copper coils to the devices inspired by Wilhelm Reich's work, helps boost the protection and balancing effects of the devices. Using their scalar wave technology they also embed their products with healing Solfeggio frequencies.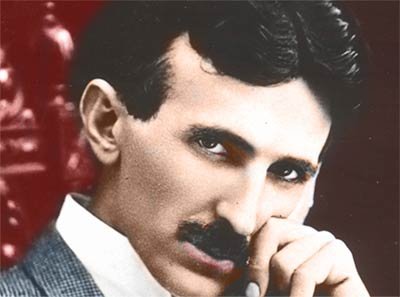 After learning more about these energy balancing devices, David and Margie Slinger made several for themselves and buried them on and around the property where they had found the skeletons. They noted significant positive changes to their environment, which continued as they went on to give away more of the devices to their community. Later, they moved to New Zealand with plans to start a business. Through testing, learning, more testing, and feedback from appreciative customers, they refined their EMF protection products into the powerful products they are today. It is thanks to this dedication that Life Energy Solutions receives stellar customer reviews from those who purchase their products, such as this one from Mandy from Waiheke Island:
"Life changing products. Earlier last year after trawling many websites and suppliers to find quality EMF products I found Life Energy. My focus was to have a user friendly and primarily NZ supplier and product. I live and work on Waiheke Island which is a paradise indeed but I still work in a VERY charged environment. I have salt lamps and have tried various EMF reducing items in the past to cope with the "buzz". At that time I purchased the Nu-Me necklace and two Ki-bal key rings for my personal use and I now have a totally different home and workplace. I can now cope with any electronic environment whether it be at work, in front of the TV or computer, on a plane or in the middle of the city! It would also seem to have a very positive effect on those family, friends and workmates, within the general radius. I am now purchasing another necklace (and crystal necklace as a mothers' day present!) to back up my initial Elan style one. Many people comment on the necklace that I wear 24/7, so it is a great conversation piece and an excellent opportunity to tell them about your products. I would just like to say thank you very very much for having such great NZ products that can indeed change people's lives. Your customer service and newsletters are awesome and I will continue (with great enthusiasm!) to tell all and sundry about you."
The Quantum Scalar Box was developed by David Slinger, based on the work of Nikola Tesla. Lovingly known as The QSB, it has taken nine years to develop this Tesla inspired Vibrational Healing and De-Stress Device which is unique to Life Energy Solutions. Many wonder what the QSB is. It is a life energy, zero-point energy, frequency generator, that is pre-programmed with the solfeggio healing frequencies. These scalar waves are primal in that they are vibrating the very foundation of all life – and so transmitting full power to the very root level of one's issues. The solfeggio frequencies are built right into the QSB, so that as soon as the user plugs it in they start to play. Life Energy Solutions doesn't make any claims for specific results concerning any physical or mental condition, but they can say that shaking things up energetically with key frequencies to overcome unwanted obstacles, like unconscious patterns, early childhood conditioning, and trauma, allows one's own healing abilities to move them towards complete health and well-being.
Readers who are interested in learning more about Life Energy Solutions and the Electromagnetic Field protection devices and Energy Balancing products can visit the company website and read more about everything they have on offer, from their first product, the Quantum Scalar Box, to any number of new products designed to protect people from harmful electromagnetic fields and other sources of negative energies. With their excellent reviews and money back guarantee, Life Energy Solutions has earned the trust of their customers worldwide.
###
For more information about Life Energy Solutions, contact the company here:

Life Energy Solutions
David Slinger
+649 416 6959
david@life-energy.org
27 Cherub Place, West Harbour, Auckland 0618 New Zealand